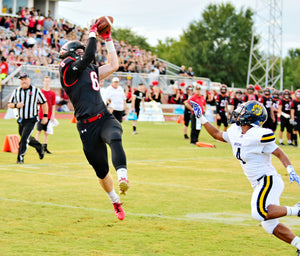 The Rock Shop:
We help the best get better.
Premium gear that supports student Athletes.
BUILDING UPON A TRADITION TOGETHER.
The Rock Shop provides fundraising for Saint Stanislaus' athletic teams by providing official premium gear that lets you show your Rock-A-Chaw spirit.  Our products make excellent gifts for students, teachers, or parents.Each purchase in this story directly contributes to the athletic department.  Every time you buy something from the store, you're doing more than just wearing the colors - you're contributing to the success of Rock-A-Chaw athletics!
SAINT STANISLAUS ROCK-A-CHAWS |  OFFICIAL FAN GEAR